VIVIANCHAN
Winter 2013 was the brand's debut collection that launched with six closet essential pieces.
"An iconic holiday collection featuring VIVIANCHAN's staple closet essential pieces.
Ready-to-wear, domestically manufactured, made with love."
For the debut collection it was important to build a strong brand identity and to ensure its clarity through
all channels - website, social media, merchandise, creative content. In order to do so, I met extensively with the team for a month to create the brand identity together and make certain that all team members clearly understood the brand identity before launching the brand on December 1, 2013.
"Through the chaos of her day, she is able to find divine balance between work and pleasure when she "stops and smells the roses". In between running around to meetings, lunch dates, and errands she gets lost in a park, and has her "stop and smell the roses" moment. Have you stopped and smelled the roses today?"
LOOKBOOK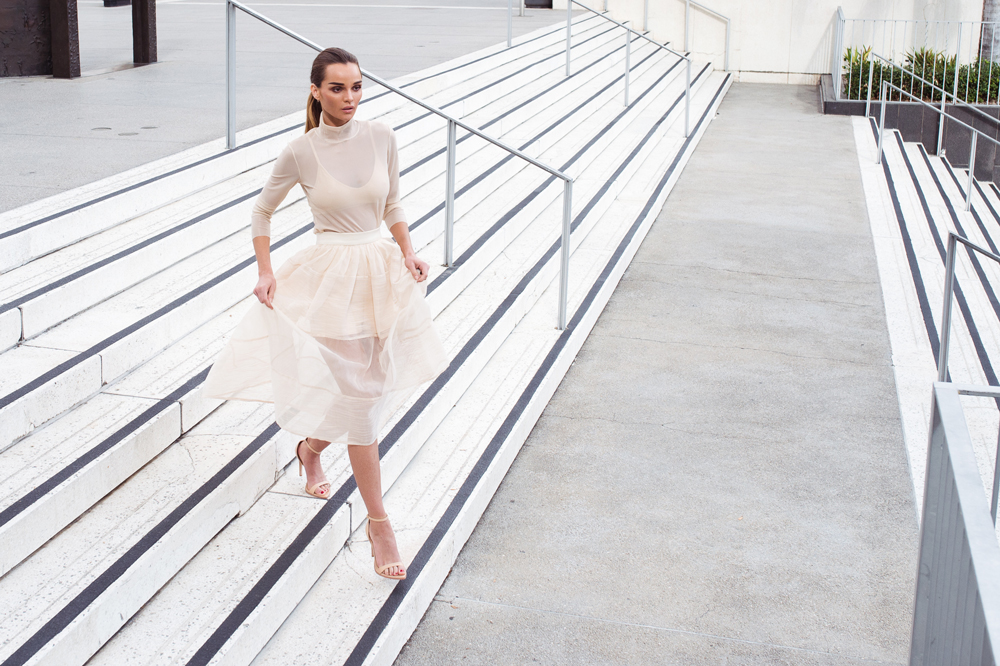 As the Winter 2013 collection being the debut collection for VIVIANCHAN it was important to ensure that the audience clearly understood the brand identity. Along with building the brand's aesthetic (before launch) on Instagram and Pinterest, an editorial lookbook that captured the inspiration of the VIVIANCHAN woman, and e-commerce product images, a lookbook video was created to visually ensure the brand's identity is clear, strong, and that the brand's target customers were able to connect with the brand identity immediately.
MARKETING EVENT
POP-UP SHOP
In conjunction with the debut launch for the brand I planned, produced, and designed a pop-up shop at Daily Dose Cafe in Downtown Los Angeles. E-commerce brands need a temporary physical environment for customers to better understand the brand identity and to trust the brand. The pop-up shop served as a tool for marketing, branding strategy, networking, public relations, and sales. An exclusive promotion was advertised on social media and offered to customers that stopped by the two day long pop-up shop to help drive traffic and sales.
*special thanks to artist, Maggie Hazen. Maggie designed the fixtures, then her and I built the fixtures on location.
INFLUENCERS